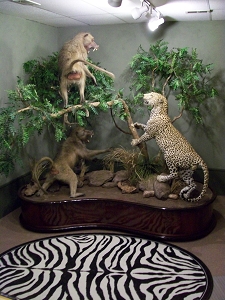 We would like to take this opportunity to personally welcome you to explore the many services of Smith Wildlife Artistry, LLC.
When a customer's investment of time and effort is used in collecting a trophy. Choosing taxidermist for that trophy should have the same qualifications. That is why at Smith Wildlife Artistry, LLC. every trophy we mount is individually designed and sculptured to reflect the most natural habitat and nearest anatomical accuracy of the particular species being produced for our customer.
Each piece is an originally designed to enhance the animal's best features and to fit into the available display. Whether you are Big game hunter, Bird hunter, Fisherman, or Artist Smith Wildlife Artistry, LLC. can offer you what you are looking for in a quality mount in a display of Artistic Design.
Smith Wildlife Artistry, LLC. uses the most modern and tested materials which results in real-life appearance that captures the tension of every muscle, alertness you can sense, and eyes that you can swear will blink at you. This end result is that you have much more than a mount you have an original piece of art designed especially for you and the best features of that animal we can offer.
While specializing in Big Game and Birds, in artistic compositions. Our woodworking craftsmanship is aimed at Quality and creativity. These efforts have been recognized in State, National, Regional and World Competitions.
We would like to express our sincerest appreciation to the many people who have entrusted us with the responsibility and opportunity to serve their needs.

Smith Wildlife Artistry, LLC., growth and success is a direct result of those "Sportsman and Hunters" who have given us the opportunity to serve and continue to call upon call upon our services.
We look forward to creating your next artistic display in taxidermy that you may enjoy for years to come.
SEE HOW SPECTICULAR YOUR MOUNT CAN BE
Velma Smith & Earl Smith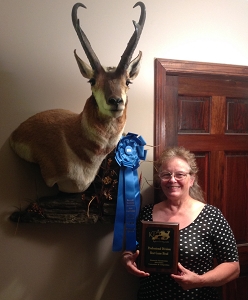 (ABOVE)
1st place Best Profession Game Head 2016 KY. State Competition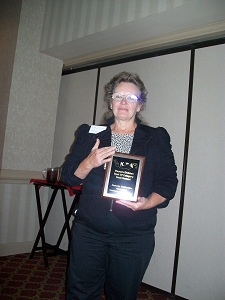 .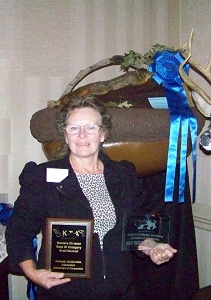 .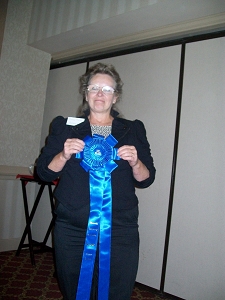 (ABOVE)
2010 Kentucky Taxidermy Association Convention
Three awards:
Masters Division - 1st Place - Small Mammal
Masters Division - Best of Catogory - Small Mammal
Best Original Creation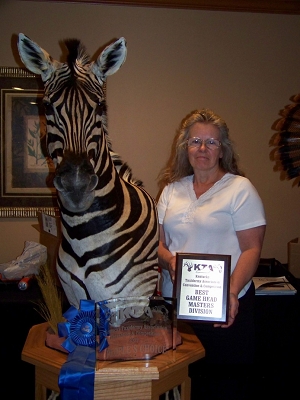 (Above)
2009 Kentucky Taxidermy Association Convention and Competition
Three awards:

1st place Ribbon - Master Division Gamehead
Kentucky Taxidermist Award for Best Gamehead Master Division
People Choice Award